Post by Admin on Sept 5, 2015 20:14:44 GMT




Only 36-seconds needed to document
another crime against humanity
by the TEPCO Fukushima Nuclear Dragon.


It is now time for
we, the people,
to peaceably assimilate, create
and manifest a positive response to this,
the world's greatest environmental challenge.
Let us investigate together to see perhaps what we can do as a cohesive force to be a positive change.
Through the efficient utilization of today's computer technology and the darlings of social media -
Facebook
,
Twitter
,
Instagram
,
RebelMouse
, etc., we shall unite to truly make a difference this time. Enough is enough. It may very well be our last chance to voice our collective resolution to end the insanity of nuclear power and Mother Earth to save ourselves..
We are not alone.
Dr. Helen Caldicott
After Fukushima: Enough Is Enough
tweeted us yesterday with this,
another dire warning
(we follow each other; what a world we live in!)
: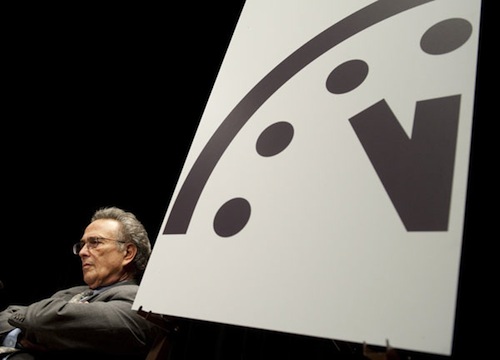 Doomsday clock warning of nuclear power danger closer to midnight
Not good.
The messages are coming from all directions.Now what?
The following whispered to us ("
. . .latent embeds. . .")
at the
2001 - A Space Odyssey
movie opening in 1968 - we can never get the docking scene
(go on and Click It - you know you want to and it's great background music for the next six minutes!)
and the
Blue Danube
out of our mind.
Well, two can play that game...
music to awaken latent embeds
...mmmmm...
Jim Morrison was right.In a desperate land ...
all the children are insane ...
this is the end ...
the end of laughter and soft lies ...
We must awaken the masses.
We need to ignite a passion within each of us - a passion for a radiation-free life for ourselves, our children and future generations.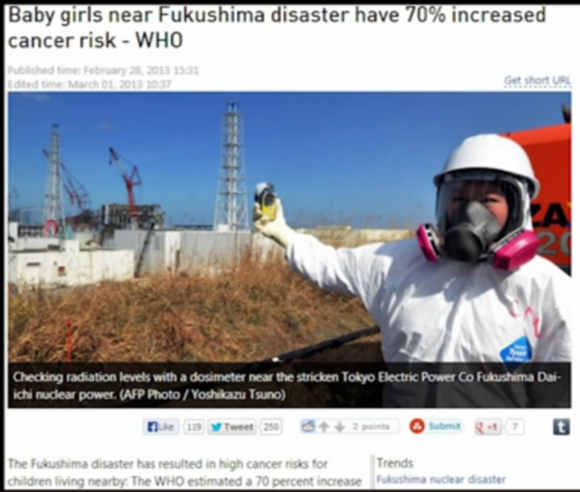 Environmental warfare is being waged upon we, the people, and all inhabitants of our Fragile Planet Earth.
We're at war here, mate, today.
'Make no mistake, we are going to win.
This is a struggle for freedom on every front of
human activity.'
We sincerely hope this sounds eerily familiar, people.
It is meant to make a point.
BTW, where are all our friends from past protests?
Where are the people of passion of the Vietnam era who know how to 'get it done?'
The gloves are now off.
You want passion?
Let's stir up some those embeds and get you feeling, thinking, acting…
Remember the passion of THAT moment?
Think about what was really important in life
then
and what is important
now
.
Fukushima has changed everything.Fukushima has changed the world forever.
It's all over ...
unborn living, living, dead ...
This video's opening remarks are so timely in light of today's headlines and continues the conditioning.
What will it take to get one to turn off
The Kardashians
and take responsibility for one's own life,
now
?
Listen up, people!
The balloon has dropped and it's called
Nukushima!
For your edification and enjoyment...
The choice is ours to make or the choice will be made for us.
And the true answer to all problems...

We couldn't have said it better.'That was a time when everybody's soul was involved...
everybody's heart was involved
and we felt that we had some input in the world
and we could change the world...
there was a revolution going on
and we were all a part of it.'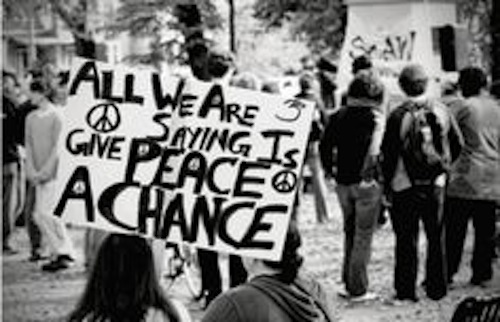 Remember that feeling of empowerment?
Now is the time to reclaim the passion and spirit of yesteryear and awaken the power of the people.
Clearly, the choice is ours to make or the choice will be made for us.
We choose life and rock and roll for humanity!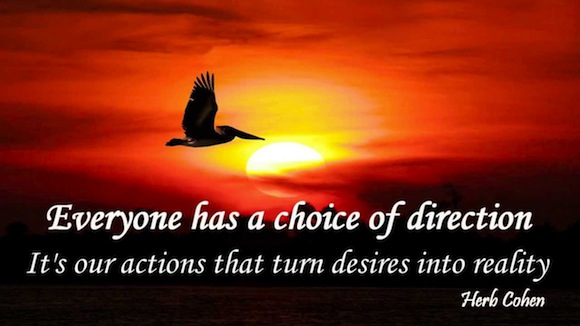 So, what's the urgency?We're glad you asked...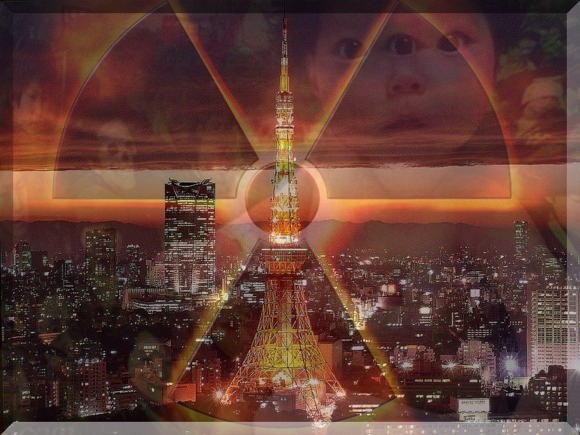 The total number of days between Friday, March 11, 2011 and Friday, April 27, 2012 is
413 days.
The radiation poisoning of we, the people, our children, pets, food, water and our land
has continued unabated -
24/7/365
- for
1 year, 1 month, 2 days
... which is:
• 35,683,200 seconds
• 574,720 minutes
• 9,912 hours
• 59 weeks
Once again, are we any closer to a solution to the Fukushima multiple melt-throughs disaster/fiasco spewing life-altering clouds of radiation
24/7/365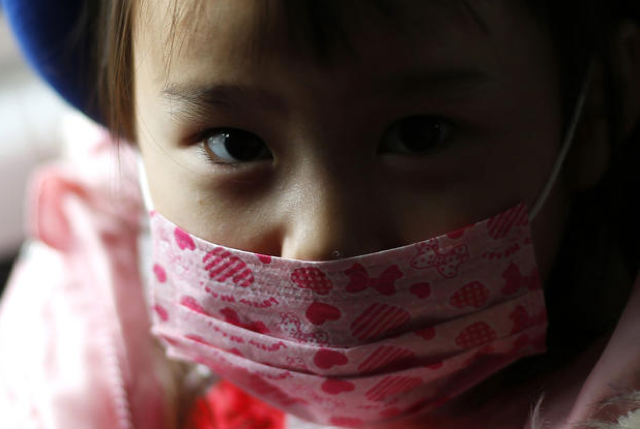 OK, let's try a different tactic to share what we feel is important to understand at this precise time in history. This is not a drill or dry-fire exercise. The balloon has dropped, people, and it's called
Nukushima.
Our dear friends, this is a sad indictment of the nuclear-challenged world we live in today.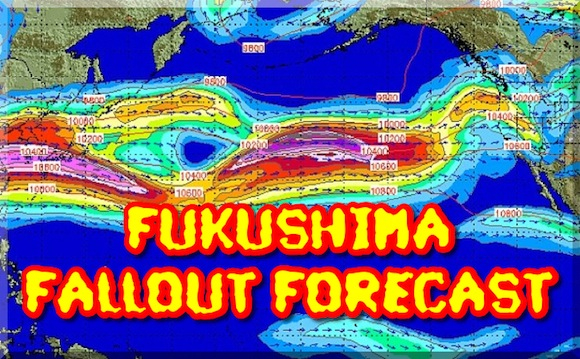 Dear Reader, please do us a big favor, just this once.
Click here
and put that window in the background with the music at a decent level, just not so loud as to distract your thought processes while reading the following, please.
Music on and screen backgrounded?
Enter the zone and read on...
So, where are we?
The world is only one more "event" away from the banishment of the scourge of nuclear energy forever:
one event
- be that a world-wide consciousness-raising interactive multi-media event on a scale paralleling
Live Aid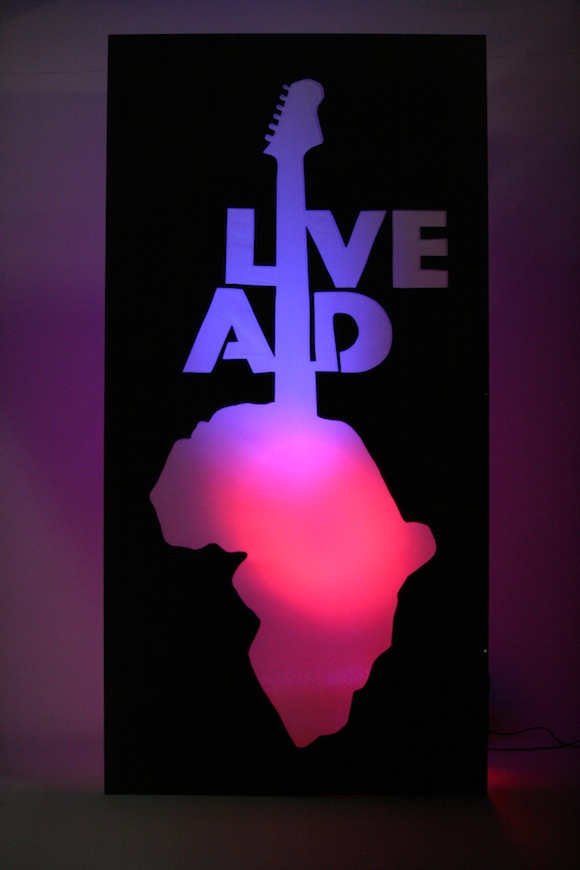 (still, 26 years later, the standard by which other all-hands-on-deck rock and charity events are judged), or the
unthinkable
- another
Chernobyl
,
Three Mile Island
or
Fukushima
nightmare disaster/fiasco.
What do enquiring minds really want?
This:
... or this?
For one day — July 13, 1985 — an estimated 1.4 billion of the planet's 5 billion people stopped and watched former Boomtown Rats frontman and concert organizer Bob Geldof's "global jukebox" and were treated to one of the biggest, most ambitious concerts ever staged.
At one point, according to a stage announcement, 95 percent of the world's television sets were tuned in to Live Aid — an even more incredible statistic when you consider that it happened before the Internet, cell phones, e-mail, text messaging, streaming video, Facebook and Twitter.
Each artist — including living legends like David Bowie, B.B. King, Bob Dylan and Paul McCartney — was given no more than 17 minutes to play, and the performances were interspersed with short films documenting the famine, as well as impassioned pleas from Geldof to donate to the cause.
At one point, the phone center in the U.S. crashed when 700,000 pledge calls came in at the same time. By day's end, more than $70 million had been raised. The 16 hours of music (televised by both ABC in an abbreviated version and all day by MTV) ultimately raised more than $200 million. Geldof earned himself a knighthood and swore that he would never attempt a sequel — a promise he broke when he staged Live 8 in 2005.
So what can we do?
We can dream about ambitious possibilities and believe in positive solutions.
We can envision concerned citizens across the world coming together for a fun-filled learning experience and unite all anti-nuclear organizations to speak in a single voice:
No Nukes!
We can conceptualize an idea: how about LIVE EARTH AID ... or working title Earth Aid
Earth Aid
™
is dedicated to the creation of an interactive world-wide multi-media event to raise awareness about the challenges and solutions associated with nuclear energy.

We can say that we now have a
raison d'être.What the world needs now is a knight in shining armor to ride in and save the day and help us produce this world-changing event.
What the world needs now is another
Bob Geldof
or
Kevin Wall
or
Bianca Jagger
to take the bull by the horns and make this event a reality - perhaps to literally save mankind and our planet ...
can we have a little help here, please?
The simple truth is: the choice is ours to make or the choice will be made for us.
So which will it be - life or death?
We choose life - and rock and roll for humanity.